Dog Boarding
***** At this time we are not accepting canine boarders who are not currently active patients of our hospital. *****
We are pleased to provide boarding services for your canine family members at our Regina facility! Boarding at a veterinary hospital has the added advantage of having trained personnel on staff who are used to working with animals and administering any needed medications. In addition, there is readily available access to veterinary care during regular business hours should any health issues arise. All boarders receive personal attention from our caring staff. Please see below for further details regarding boarding fees. It is our hospital policy that all boarding animals must be up to date on their vaccinations (DA2PP, Bordetella and Rabies). Proof of vaccination via medical records or signed certificate are required. We are not able to accommodate dogs fed raw or dehydrated raw diets in our boarding facility.
Our dog boarding facilities include medium and large kennels as well as large dog runs. We are pleased to offer all of the dogs boarding in our dog runs, the use of our orthopedic raised beds! These beds are designed with your dog's comfort in mind; not only do they provide added warmth and cleanliness as they are raised off of the floor, but they are also weight-distributing with added support to take the pressure off of joints for complete relaxation and rest. Perfect for any dog size or age, but especially appreciated by dogs with arthritis or other joint conditions. Our canine boarding facility is also equipped with an Adaptil diffuser which releases a dog pheromone designed to help reduce stress and anxiety; we want to make your dog's stay as fear-free and comfortable as possible!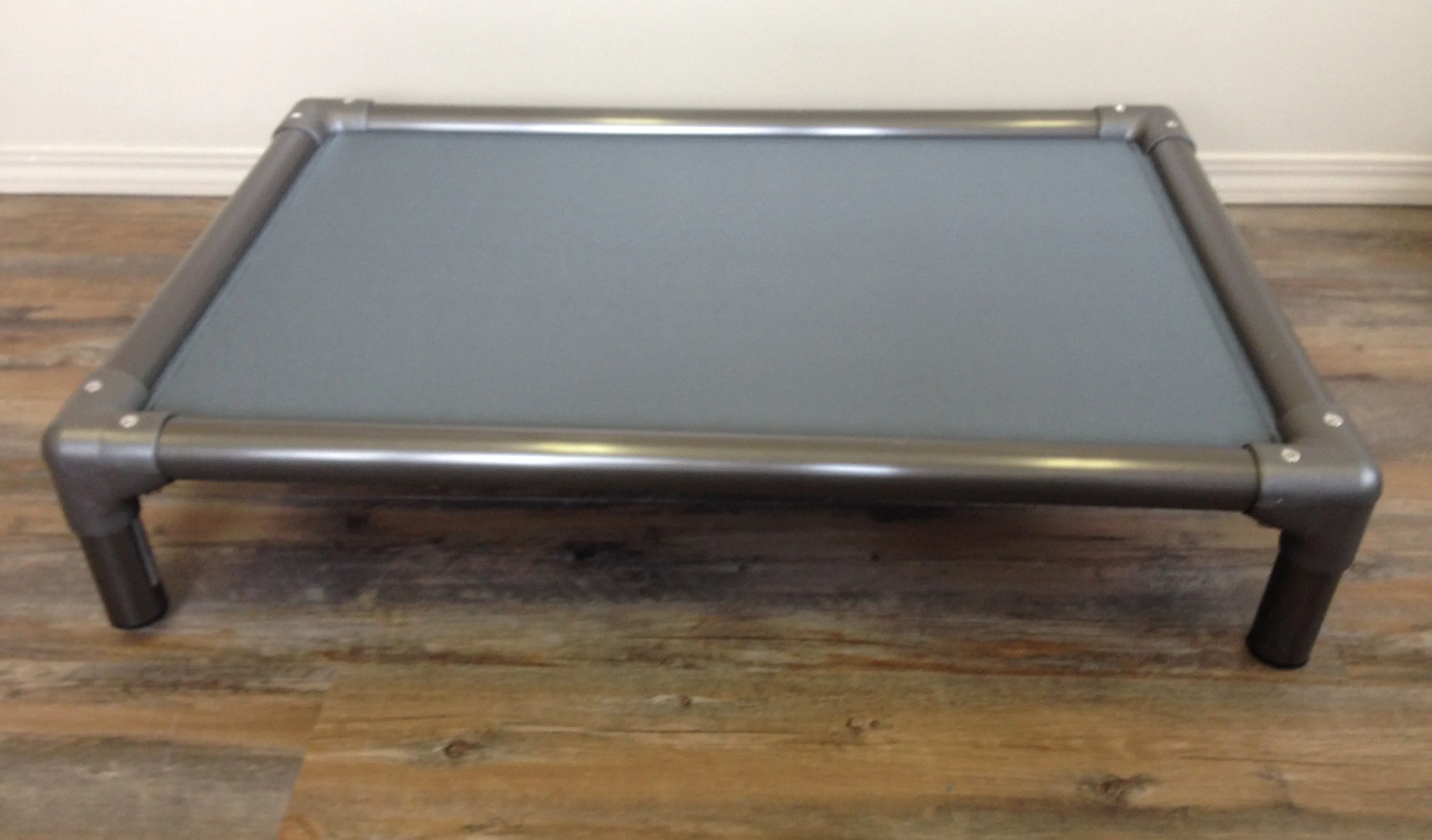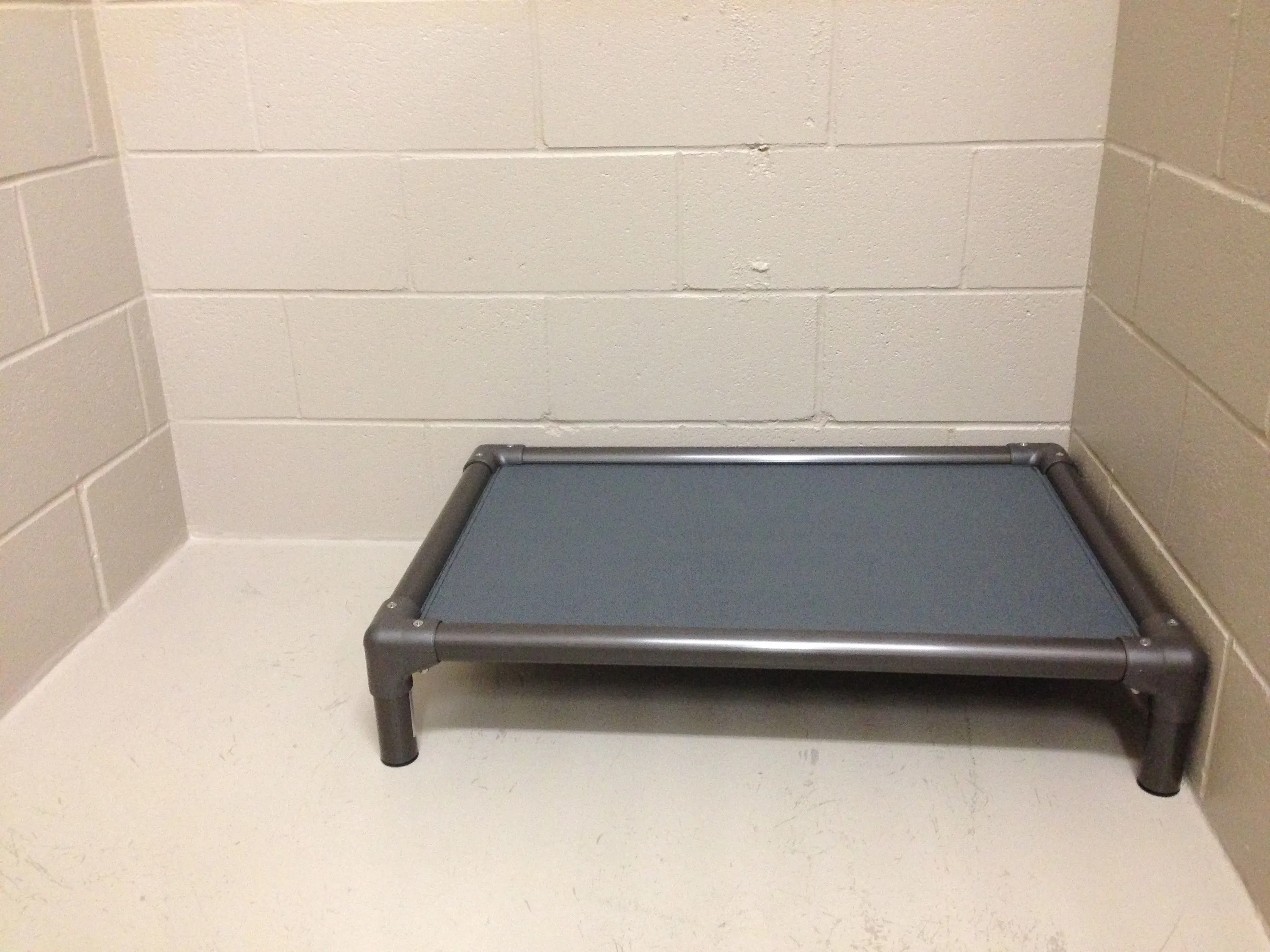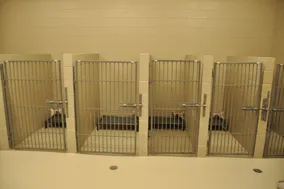 Please note that we are closed all Stat Holiday days including for boarding pick-ups/drop-offs. Pick-ups/drop-offs scheduled for days outside of our regular business hours are available only if scheduled in advance and must be pre-paid. Available times are from 8:00-9:30am or 4:00-5:30pm. Our boarding fees are based on a "business day" time period (not a 24 hr clock).
Pick-Ups:
-if picked up first thing in the morning (before 10:30am) there is no additional charge for the day of pick-up! (This is a courtesy as the boarder will have already been fed, watered, had their kennel freshened up and been walked outside by that time in the morning).
-if picked up after 10:30am but before 5:00pm (Mon-Fri) or 3:00pm (Saturday) there is a half-day boarding charge applied
-if not picked up until after 5:00pm (Mon-Friday) or after 3:00pm (Saturday) an additional full day's boarding fees will be applied. This is because the boarder has then had a full business day of being attended to by our staff for feeding, watering, kennel cleaning and walks outside.
Drop-Offs:
-if dropped off prior to 11:30am a full day's boarding fees will apply
-if dropped off after 11:30am a half-day's boarding fees will apply

Our phone messages, email and social media platforms are not checked outside of our regular business hours. If you need to make a change to your boarding pick-up or drop-off time please be sure to contact one of our team members during regular business hours so we can do our best to accommodate the requested changes.