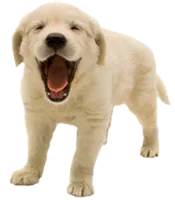 At Wascana Animal Hospital in Regina, Saskatchewan, we have an experienced team of veterinary professionals who strive to provide both you and your pet with exceptional and compassionate care. Our veterinary team uses a gentle Fear Free approach when interacting with your pet to help make their visit as stress-free as possible! We have separate exam rooms for our feline and canine patients. We also use species-specific pheromones (special scents our pets can smell that we can't) and music in each type of exam room to provide a calming atmosphere.
At least once per year, your pet should have a complete wellness examination. For senior pets, or those with underlying medical conditions, an examination every 6 months is recommended. At Wascana Animal Hospital we examine your pet from head to tail, provide advice, and offer treatment recommendations aimed at maximizing and supporting your pet's health so they can be part of your family for as long as possible!
We like to get to know you and your pet and build relationships! All new pets will need their owner to complete a New Patient Form. Please see the "Online Forms" section of our website where you can fill out the form online or download it, in the comfort of your own home and bring it with you when you come to our hospital. You may also fill out the form at our clinic, but please arrive at least 10 minutes prior to your appointment to allow time to do so. This way we can be sure to spend time on what matters most - your pet's health!
If you have any previous medical and vaccination history for your pet, please bring it with you or arrange to have your file transferred to our hospital prior to your appointment.